Heavy equipment transportation services require a carrier with a lot of experience in heavy transportation.
Unlike standard freight shipping, transporting heavy equipment requires special handling, oversized freight permits, and special freight carriers.
Additionally, shipping heavy equipment requires certain specialized trailers to transport certain items of equipment.
These tractors, forklifts, and backhoes are major purchases and you want to make sure they arrive safely.
There are things you can do to make sure your heavy equipment shipment is delivered smoothly and efficiently.
Heavy equipment transportation services
Find the right heavy transport specialist, make sure you have the right heavy equipment transport insurance, and choose the best transport options to transport your equipment.
Most equipment will need to be shipped on a flatbed or standard trailer, although in some cases it may be towed.
For larger or non-moving equipment, you will likely need a specialized trailer, such as a stepped deck or double drop deck.
For international shipments, you can use a roll-on / roll-off service or a flat rack container.
Heavy machinery transport cost
What are heavy equipment transportation costs?
If you are curious about the cost of shipping heavy equipment, then you have come to the right place.
There are several factors that influence the cost of heavy equipment shipping prices.
These factors can include the weight and dimensions of your equipment.
The bigger, wider or larger your equipment is, the more expensive it will be to transport.
The heavier a piece of machinery, the heavier a truck will weigh and this can cause fuel to burn more quickly.
Inexpensive fuel prices are another factor that affects the cost of transportation equipment. If gas prices are higher, transportation prices are usually higher to compensate for that.
Equipment shipping cost estimate
There are also other factors when it comes to transportation costs for heavy equipment.
The route taken to deliver your machinery may have tolls. The cost of tolls is included in the final shipping price of the heavy equipment.
Each part of the transportation is priced based on origin, destination, mileage, tolls, weight, and more.
Another factor may be the need for permits, cargo assistance, and pilot vehicles.
If your equipment requires cranes to assist in loading, this is included in the final cost.
Because there are so many variables, the best thing you can do is contact one of our transportation specialists today.
They will be able to take it all into account and may find ways to reduce the cost of shipping heavy equipment.
More on this story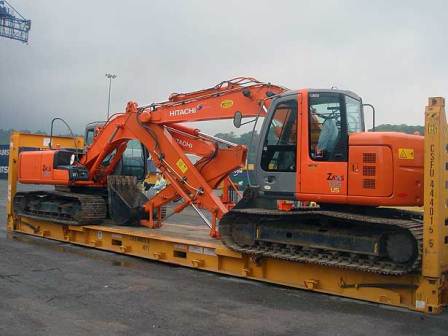 Unlike shipping standard freight, heavy equipment transport requires special handling, oversize load permits, and special freight carriers. Additionally, heavy equipment shipping needs certain specialized trailers in order to haul certain equipment items.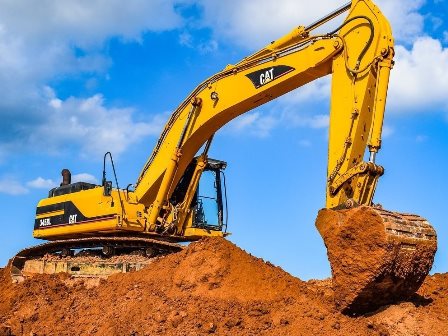 If you are new to construction and drilling, it's important to understand the types of equipment that will be used on the job.