It is a metal lattice structure with a normally square section, whose main mission is to provide the tower crane with sufficient height.
It is normally made up of lattice modules that facilitate the transport of the crane. For mounting, these modules will be attached using screws, all of which will be attached at the projected height. Its shape and dimension vary according to the necessary characteristics of weight and height.
In the upper part of the mast is the rotation zone that gives the crane a horizontal movement of 360º. Also depending on the model, a cabin may be available for operation by an operator.
Mast section of tower crane
One variant is piled base cast in fixing angle type with top-slewing tower crane which needs mast anchorage tie to ascertain stability beyond working manufacturer specified freestanding mast height.
The major challenge arises at the time of fixing ties with the existing building or structure as shape, location, distance, load-bearing capacity of the structure may differ from project to project.
Consulting manufacturer service department may not be possible all the time. An attempt is made to find an approximate value of the forces to be encountered by the ties in-service condition and designing the ties.
Tower crane mast dimensions
Among different types of lifting gear tower cranes are most popular and most effective for high-rise buildings, chimneys, towers, power plants, etc.
Space requirement is less. Loads can be lifted at a greater height with a wide coverage area. The selection of tower crane type depends on site conditions and requirements.
Depending on the model type, size, counterweights, and configuration of the crane, these cranes have maximum rated load capacities determined by the manufacturer. Typically the longer the boom length and greater the radius, the rated capacity is lowered or reduced.
Tower cranes can be erected on construction sites to be free-standing, self-climbers or interior climbers.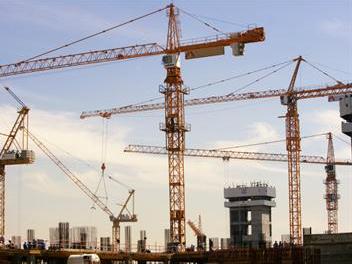 Components and main functions of a crane such as: the mast, the counterweight, the arrow, the cabin, the controls, lights or the anti-collision system.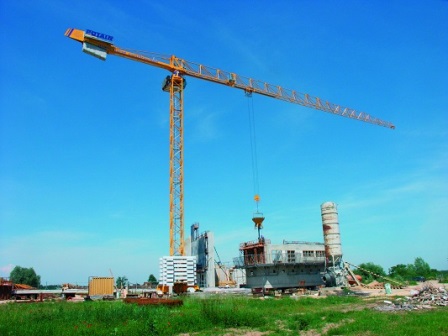 The study of the tower crane will include knowing the structures that make it up, as well as knowing the elements that are part of this and that will allow the crane to perform the tasks for which it has been designed.