Construction equipment, brands and models, cranes, transport, cargo, industrial, port, machines, and their components.
A machine is a set of mobile and fixed elements whose operation makes it possible to take advantage of, direct, regulate or transform energy, or perform work with a specific purpose. Machinery is called the set of machines that are applied for the same purpose and the mechanism that gives movement to a device.
In my mind, heavy equipment is any mechanized device that takes manual labor out of an earth moving job. You can also add to that some of the basic skills required to operate construction equipment are also those required to operate some of the larger construction machines.
In general, machines can be classified into two major categories:
Simple machines
Motors and other complex machines.

…The real question is not whether machines think but whether men do. The mystery which surrounds a thinking machine already surrounds a thinking man….

CRANE OPERATOR
Industrial machinery
Industrial machines are artifacts that are used in the industry subsector. Most machine manufacturers are called machine factories. The machinery industry came into existence during the industrial revolution.
The term "machinery industry" was extended until the 19th century. This branch of industry was recognized as such, and it was investigated that there was a production statistics dating back to 1907, created by the Ministry of Commerce and British Industry.
The machinery industry covers a wide variety of machines that are used in various sectors, including agriculture, the food industry, automotive industry, selective material extraction (mining), among many others.

Construction machines
The world of construction is very broad, and knowing what to do at all times is difficult in the search for construction machinery for the execution of a large work.
We are perplexed by the complexity of the subject and the different options, characteristics, classifications or types of machines used in the works, a subject in which not only excavators can be used.
There is a world behind, which many of the technicians should remember as professionals in the construction sector.
As it is never wrong to review the material of construction machinery, we wanted to simplify the information so that at least we have a perspective of what we are going to find any of the possible options existing in the market as well as their characteristics or the types of machinery for construction.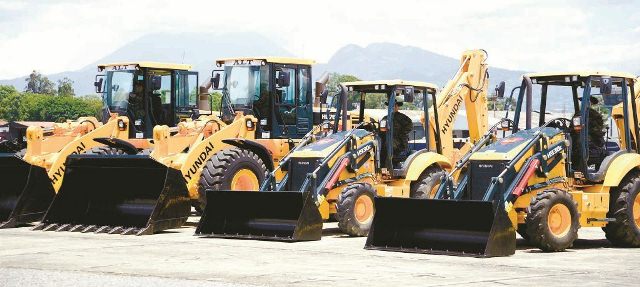 Heavy machinery
Here enter those that have large geometric proportions equating them with reference to traditional street vehicles, has considerable volume and weight, and need a trained operator who needs a special card to be able to handle them, given the complexity of the controls and functionality from the same.
Mainly its use is intended for large earthworks (whether open-pit or in tunnels), movement of heavy elements, civil engineering or mining works.
The heavy machinery from light compactors to heavy backhoes, the construction cranes, all owe their operation to the correct use and a good choice in this incides to find the supplier and make a good purchasing management.
What should you take into account when choosing a good heavy machinery system?
Specialization of the machine: When a manufacturer is specialized in a type of heavy machinery, the quality of the machine is greater because it knows the specificities of the work for which it has been designed
Place where the machine will be handled: The location of the machine and the working conditions are equally important factors to compare its characteristics.

Construction equipment brands
Cranes are very important machines not only for the construction industry, but also for many other sectors of the industry. For that reason, there are many different types of crane brands available that can be used for different applications. In general, cranes consist of cables and pulleys that create a mechanical force that lifts and moves heavy loads.
Construction equipment continues to be demanded around the world as the new infrastructure continues to shape many cities and urban areas in developed and developing countries.
These equipment are designed to withstand difficult working conditions and, in general, are equipped with parts of the highest manufacturing standards.
The best brands of cranes and machinery used in the construction industry are:
Komatsu
Caterpillar
Hitachi
Liebherr
Sany
Zommlion
Terex
Jonh Deere
Doosan
JCB
Heavy equipment
An heavy equipment present oneself has a motorized heavy unit or non-motorized unit serving one or many industrial uses.
The motorized heavy equipment divided itself in two classes:
Heavy Machinery and
Heavy Vehicle.
Heavy Machinery
Generally, Heavy Machinery disposes of restricted mobility and provide functions related to one or several specific working areas. Examples: Excavators, Loaders, Dozers (Bulldozer), Backhoe Loader, Cranes, Forklift, etc.
Heavy Vehicles
In counterpart, Heavy Vehicles are more mobile and can reach longer distances. These vehicles are often related to the transport field. They can as well serve other uses such as handling and loading, particularly when they are mixed with other Heavy Equipment.
The most common Heavy Vehicles are the Tractor Trucks and the Carrier Trucks, all serving merchandise transport over long distances. In the Heavy Vehicle class, we also find Dump Trucks, specialized carriers such as Forwarder, and also all kinds of utilitarian vehicles: Towing Trucks, Boom Trucks, Concrete Mixer Trucks, etc. Passenger carriers such as bus, planes, boats and motorized caravans can also be included in the Heavy Vehicle Class.
Heavy construction equipment
Heavy equipment comes in all shapes and sizes. Apart from cranes, they all have one thing in common – they are used to move dirt, gravel, and sand around. They all require similar training as well although construction equipment can be picked up on the job fairly quickly.
Yellow Machinery
Yellow goods, used for road construction and other kinds of earthmoving activities, operate in harsh conditions. Its components are subject to wear and abrasion from asphalt, rocks and other abrasive materials. Simultaneously, all frame structures need to be rigid and strong to endure dumping loads. In these conditions, increasing wear resistance in components subjected to wear can lower life-cycle costs and decrease downtime.

Construction Equipment Manufacturers
While there is cause for cautious optimism, sales still have some way to go before an upward trend can be relied upon. Globally, the market shares of the bigger heavy equipment companies remained virtually unchanged. Caterpillar, Komatsu, Hitachi, Liebherr and Volvo continue to dominate the top five positions in terms of manufacturing share.
Interestingly, China's market share has increased noticeably, with Chinese companies holding position six (XCMG) and position eight (Sany) in the top ten rankings. As China's heavy equipment manufacturers continue to innovate and grow, it could well be the case that their dominance deepens as time goes on.
Caterpillar
Komatsu
Liebherr
John Deere
JCB
Sany
XCMG
Hitachi Construction Machinery
Volvo Construction Equipment
Doosan Infracore
Heavy equipment for sale
There was no change in the top three companies in the global construction equipment industry in 2008, with Caterpillar, Komatsu, and Terex staying put. But Volvo is the new no. 4, thanks to its acquisitions of Ingersoll Rand's road building equipment arm and a stake in Lingong, with clear water between it and fifth-placed Liebherr.
Hitachi stays at no. 6, while the big faller is its US joint-venture partner John Deere, which fell from no. 4 last year to no.7 on 2007 revenues. CNH and JCB are unmoved at no. 8 and no. 10 respectively, while Sandvik Mining & Construction is new to the top 10, thanks in part to its acquisition of Extec and Fintec last year.
Heavy Equipment Manufacturing Trends in 2019: Although there were no significant changes in the line-up of the top 10 heavy equipment manufacturers from the previous few years, it's clear that the domination previously enjoyed by the US and Japanese markets is being challenged, particularly from Chinese and Korean companies. It will be interesting to see how these trends continue to develop as time goes on against an increasingly competitive global backdrop.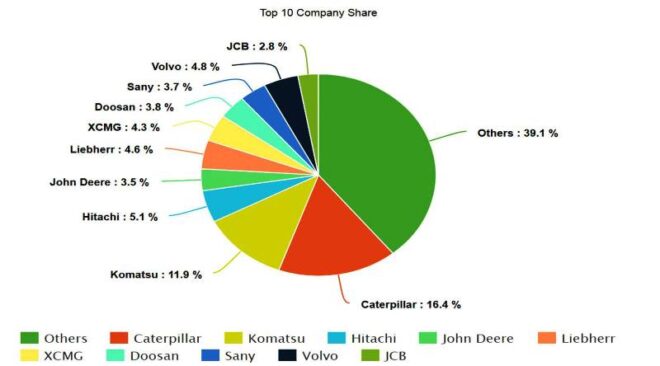 What is the difference between machine and equipment?
What is the difference between machine and equipment?
Machinery is a collection of machines that operate together to perform a single task. The subtlety of difference with machine is that equipment doesn't inherently do anything. It does not convert anything to anything else. For instance a piece of welding equipment is a safety visor.
What are the equipment used in construction?
Earth-moving machines that are used in construction work and in road-building include tractor-dozers (bulldozers), loaders, backhoe loaders (figure 2), hydraulic excavators, dumpers, tractor-scrapers, graders, pipelayers, trenchers, landfill compactors and rope excavators. The machine is versatile.
What machines are used in construction?
There are many different types of earth moving equipment, including excavators, loaders, motor graders, trenchers, bulldozers, and backhoes.
What is considered heavy machinery?
Heavy equipment refers to heavy-duty vehicles, specially designed for executing construction tasks, most frequently ones involving earthwork operations. They are also known as heavy machines, heavy trucks, construction equipment, engineering equipment, heavy vehicles, or heavy hydraulics.
Pictures of construction equipment
construction images: construction site, construction machinery, construction worker, bulldozer, excavator, construction material, heavy equipment, construction equipment illustrations, construction equipment image.
More on this story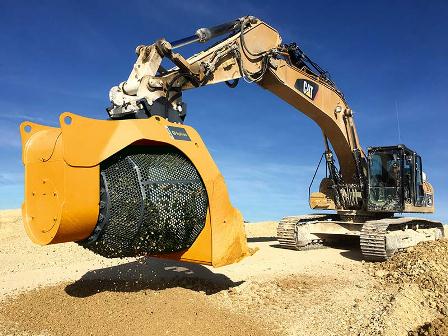 Hydraulic Excavator: brands and models, characteristics, the capacity of the bucket, how to operate a construction machine, types and models. Construction crane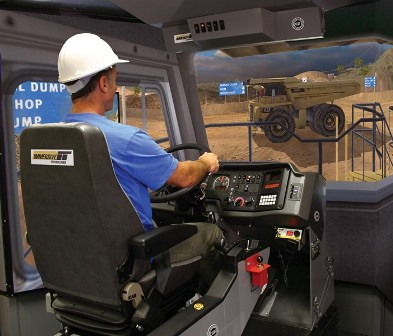 Heavy Machinery Simulator: What is the methodology, how a course for heavy machinery is developed. Programs and software for cranes and lifting.
The most read
.
.
.
.
Summary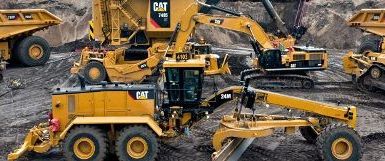 Article Name
Description
Construction Equipment: Do you know which are the most sold machines in the world ? Brands and models, cranes, transport, cargo. Industrial machinery
Author
Publisher Name
Publisher Logo