Construction Equipment Manufacturers: Following a downward trend in sales of heavy equipment across the board in recent years, 2018 outperformed the trend with a total sales figure of $ 163 billion. This was a notable improvement in the $ 130 billion in 2017, which represents an increase of 21.5% in 2017. Although the increase is encouraging, it is still significantly lower than the $ 186 billion sales figure for 2012.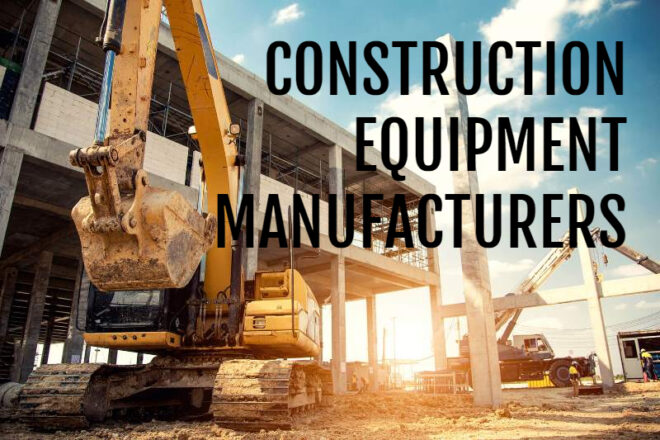 Top heavy machinery companies
Here are the Top 10 Heavy Equipment Manufacturers Worldwide:
Caterpillar
Komatsu
Hitachi Construction
Volvo Construction
Liebherr
XCMG
Doosan Infracore
Sany
John Deere
JCB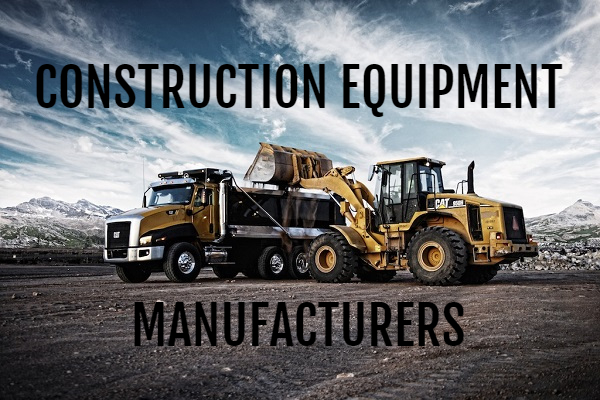 Heavy machinery for sale
While there are reasons for cautious optimism, sales still have a long way to go before they can rely on an uptrend. Worldwide, the market shares of the largest heavy equipment companies remained virtually unchanged. Caterpillar, Komatsu, Hitachi, Liebherr, and Volvo continue to dominate the top five positions in terms of manufacturing participation.
The annual ranking of International Construction magazine of the world's leading construction equipment manufacturers provides interesting information about the ups and downs in the construction industry and the global economy.
The biggest winner was Liebherr, a company based in Germany that with mobile tower cranes, easy to assemble and affordable. Liebherr moved to position number 5 in the survey after Sany, a Chinese heavy equipment manufacturing multinational, went down to position number 8.

China heavy machinery
Interestingly, China's market share has increased markedly, as Chinese companies occupy position six (XCMG) and position eight (Sany) in the top ten positions. As China's heavy equipment manufacturers continue to innovate and grow, it could be the case that their domain deepens as time passes.
Despite the difficult year, construction equipment manufacturer Caterpillar stood firm in the coveted number one position, while Komatsu, based in Japan, remained stable at number two. The two manufacturing companies were responsible for approximately US $ 48 million of equipment sold worldwide in 2018, or 30% of the market share.
Heavy construction machinery
The earthmoving equipment is critical for the completion of any development project. Dams, schools, bridges or any initiative related to mining are part of these infrastructure development projects.
In general, delays are due to inefficient and inefficient maintenance procedures of earthmoving equipment.
Poor record-keeping and systematic maintenance procedures reduce the effective life cycle of the machine.
To avoid catastrophic losses in the production and market share, a maintenance model is developed for said equipment. The availability of heavy equipment is mandatory on the site.
Their movement is critical and generally limited. The data collected includes the requirements of the manufacturer and the operator. This machine is treated as a normal machine, regardless of the environment in which it works.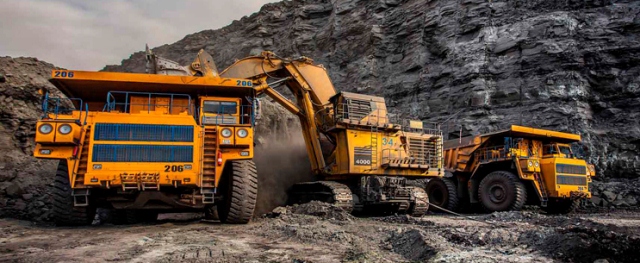 Caterpillar Heavy machinery
Caterpillar as a world leader in the sale of machinery
Caterpillar is one of the companies that serve as a thermometer for the progress of the global economy, such as the canary that is caged in the mine to measure air quality. The performance of your business reflects where the tensions that push or weigh the growth machine are.
In July 2010, the world demanded giant excavators and tippers faster than they were manufactured.
Cat bet then that emerging countries such as China, India, and Brazil would continue pulling the expansion by building roads, bridges, airports, and large buildings. Thus he set himself the goal of bringing the Illinois company's sales to 100,000 million dollars in 2015. That would have represented an increase of 50% in a margin of only three years.
He was completely wrong in the bet. Not only sales in the past year were considerably below that ambitious goal, is that they also fell almost 30% below the record that marked in 2012. Caterpillar global turnover was around 47,000 million dollars in 2015. In the first nine months of the year, the turnover was 28,960 million, 20% less than in 2015.

Heavy equipment purchase
The Chinese economic transition, the Brazilian recession, the appreciation of the dollar and the collapse of prices in raw materials changed the market completely. Caterpillar thus passed in two years of not being able to cope with the orders to be forced to cut investments and costs. The wave of adjustments to cushion the blow will affect more than 30,000 employees over a period of three years.
It is not just the effect of an unfavorable conjuncture. The multinational faces the fierce competition of the Japanese Komatsu. The second manufacturer of construction and mining equipment has just bought Joy Global, which also saw its sales plummet by half. Caterpillar has already acquired Bucyrus to raise its capacity. But unlike Japan, it did in the upper part of the cycle.
Caterpillar now has 20% fewer employees than in 2012 and is in the process of closing a score of plants by 2018. In this process of capacity building, it will divest itself of some assets that it acquired with the purchase of Bucyrus. From playing the offensive in his first three years as CEO, he went on to admit that he was surprised at the size and duration of the contraction.
Construction Industry
they do remember that these types of depressions are common in the industry and the executive's appetite for taking risks caused Caterpillar to overlook the real possibility that the entire market would collapse. When he reacted, it was too late.
Caterpillar, despite the strong adjustment it has underway, remains one of the largest private employers in the United States and one of the most distinctive brands of the industrial fabric in the world's greatest power. Its position in the market, in addition, has been reinforced, even in China. The company says it has learned the lesson on how to manage capacity without triggering the investment.

Heavy equipment manufacturers
Global Heavy Equipment Manufacturing Industry Analysis
Heavy equipment mainly refers to heavy-duty machines or vehicles, specially designed for executing construction tasks or other earthwork operations. Major heavy equipment business products include concrete machinery, excavators, cranes, pilling machinery, road machinery, material handling machinery, etc. Other industrial heavy equipment can also refer to wind turbines, mining machinery or petroleum drilling machinery.
Heavy equipment makers
According to a recent report from Reportlinker, the global heavy construction equipment manufacturing market is expected to reach $230.9 billion by 2020 from $181.6 billion in 2016, representing an impressive compound annual growth rate (CAGR) of 6.2%, from 2016 to 2020.
Rapid development in infrastructural projects and in strategic housing constructions around the world is believed to be the key factor that drives the global heavy equipment and construction machinery market growth over the forecast period.
Infrastructural development results in increased construction activities, which is forecast to create a significant demand for heavy-duty construction equipment around the world in the future.
Chinese construction equipment manufacturers
Geographically, the Asia Pacific region is anticipated to register the fastest growth, registering a CAGR of 6.6% by 2025. This can be attributed to the growth of construction activities in emerging countries such as China, India, and Malaysia.
China has been the world's largest manufacturer of heavy equipment and construction machinery by volume for several years. China's heavy equipment manufacturing sector is predicted to account for nearly 40% of all global heavy equipment sales between 2016 and 2021. Western Europe and North America are also expected to witness a modest growth of about CAGR of 3% to 4% by 2020.

Best brands in heavy machinery
What are the 10 best brands in Heavy Machinery?
-Caterpillar
-Komatsu
-Hitachi Construction
-Volvo Construction
-Liebherr
-XCMG
-Doosan Infracore
-Sany
-John Deere
-JCB
What are the heavy equipment?
It is called construction or mining rolling stock: Automotive vehicle exclusively intended for industrial works including mining, construction and conservation of works, whose technical and physical characteristics can not travel through public or private roads open to the public.
What is the function of a heavy machinery operator?
A Heavy Machinery Operator handles equipment used in the construction and maintenance of roads, bridges, airports, pipelines, gas pipelines, buildings and other works that involve erecting, constructing, removing and placing structures.
The most read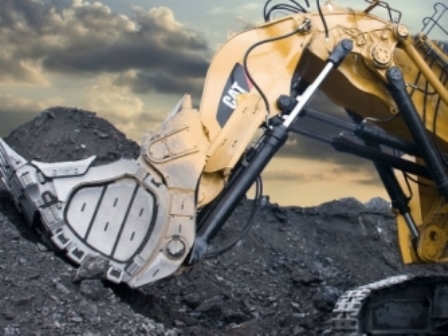 Construction and mining equipment cover a variety of machinery such as hydraulic excavators, wheel loaders, backhoe loaders, etc. They perform a variety of functions like preparation of the ground, excavation, haulage of material, dumping/laying in a specified manner, material handling, road construction, etc.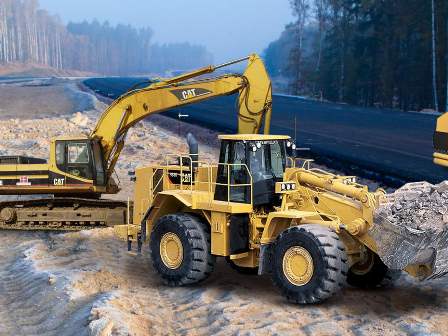 Construction Machinery Sales: annual sales report globally, Europe, United States, China, India, Japan, Germany, records in machine production.
More on this story