Forklift Operator Safety Responsibilities: There are many different ways to handle a forklift and a diverse array of different vehicles. Nevertheless, there are fundamental responsibilities which are paramount, here are the most important responsibilities of a forklift operator:
Forklift Operator Responsibilities
Warehouse forklift truck
Forklift operator description
Forklift operator key responsibilities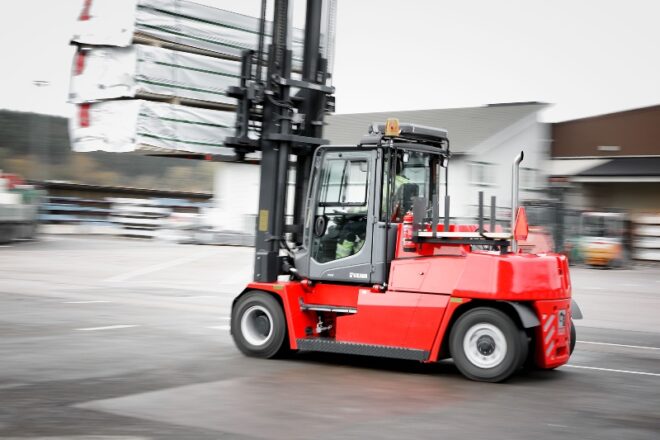 Forklift Operator key responsibilities
Forklift Operators drive industrial trucks and specialize in warehouse transportation. Their primary responsibilities include loading and unloading warehouse material, optimizing loads to ensure operational efficiency and identifying damages to vehicles.
Forklift operator duties and responsibilities
Forklift operator duties and responsibilities:
Identify and report faulty pieces of equipment, damages, and safety concerns to the Supervisor immediately.
Load and unload products from trailers using forklift trucks and other material handling equipment.
Store the products in proper places in the warehouse.
Transport products to and from warehouse and distribution centers.
Deliver products to various units in a safe and timely manner.
Sort, pack, wrap, tie and label products as per company procedures.
Weigh products and record weight and other data in product labels.
Monitor and maintain accurate inventory.
Forklift driver responsibilities
Forklift driver responsibilities:
Move and load hazardous wastes under the direction of a supervisor.
Clean work area and equipment regularly by removing empty pallets, wood and plastic.
Follow company standards and legal regulations to ensure a safe and positive work atmosphere.
Maintain forklift equipment by troubleshooting breakdowns, performing preventive maintenance, recommending repairs and performing routine pre and post inspections.
Maintain material handling equipment by recharging, cleaning, oiling, refueling, and other necessary actions, and record all information on the log sheet.
Study the production schedule to determine material requirements, movements, and deliveries.
Record information regarding movements of supplies, materials and finished products.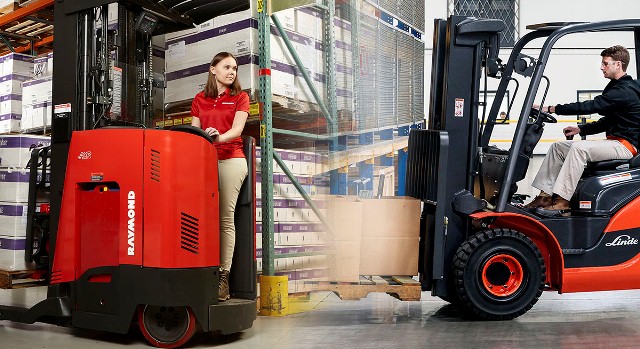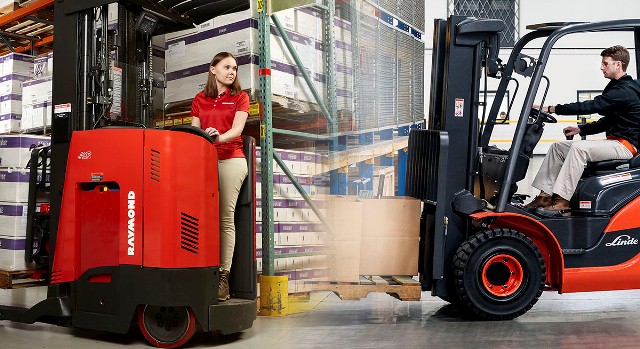 Forklift operator description
Being a forklift operator is much more than just obtaining your forklift license and starting the job, although that is the first step. An operator has many responsibilities not only to the company he/she is working for but also to OSHA.
OSHA (Occupational Safety and Health Administration) is a branch of the United States Department of Labor that assures a safe and organized work environment.
As stated on their website's mission statement, OSHA provides and enforces standards by providing training, outreach, education, and assistance. Putting safety first when on the job is the main trait a forklift operator must have before anything else.
An operator needs to be trusted to carry out his/her duties in a safe manner and in compliance with OSHA and company policies. When you accept a job you need to make sure that you know company policies and regulations so that you can be in compliance with your company as well as OSHA.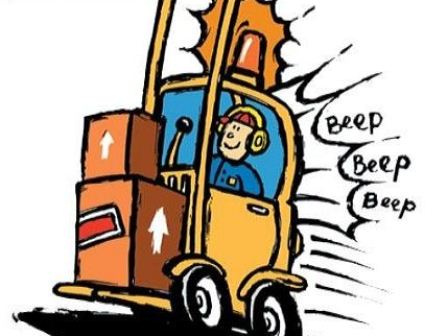 Forklift operator safety responsibilities
Inspecting Forklift Before Operation
A forklift operator should inspect the forklift before operations begin.
First, the operator must check both the fuel and voltage levels before the operation.
Failing to do so can result in a malfunction of the machinery and ultimately result in collateral damage to goods or injury to personnel.
Another key survey is hydraulic oil. Hydraulic oil permits the forklift to raise and lower its lift platforms throughout the operation.
A responsible forklift operator should check hydraulic oil to prevent accidents during usage.
It is worth mentioning that inadequate amounts or bubbly hydraulic oil can result in immediate failure of the mechanisms.
Finally, it is also crucial to check other fluids that will enhance the use of the vehicle and also check some of the parts to make sure they are not worn or damaged.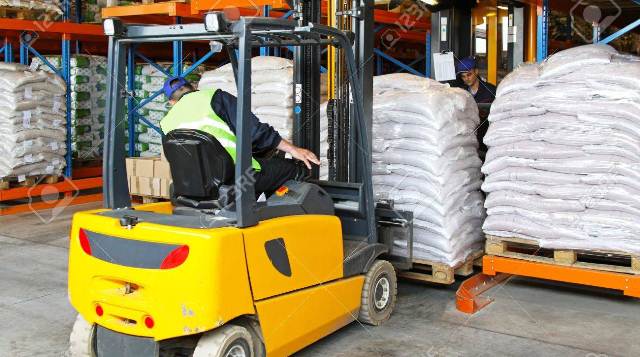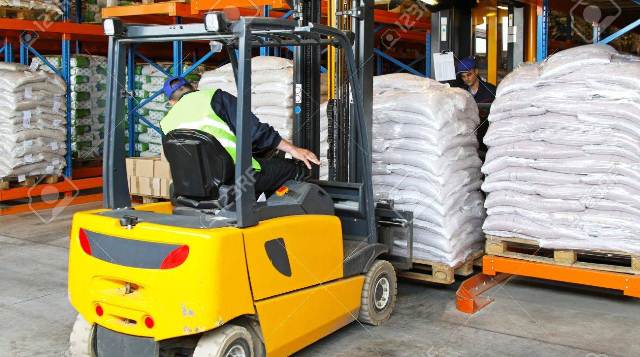 Operate a forklift
Continuous Safety Training
The best forklift operators are committed to maintaining up-to-date knowledge of industry-leading safety practices. To complement this, it is prudential for any forklift operator to drive efficient yet safe workplace methodologies and lead the way in promoting an environment that values the welfare of personnel.
This is most important when you consider the gravity of using a heavy machine such as a forklift, a device that can easily cause injury or death if not properly used inappropriate faculties. In addition to safety awareness, a forklift operator should likely retain certifications in various material handling capacities to further drive safe operations.
What are the duties of a forklift operator?
Forklift operators are responsible for operating and managing industrial trucks to load and unload materials and deliveries and move them to and from storage areas, machines, and loading docks, into railroad cars or trucks or storage facilities.
Who is responsible for the safety of persons working in a forklift area?
From a legal perspective, the employer is responsible for safety in the workplace. When you drill down, it's specifically the supervisor.
Warehouse forklift driver resume sample
Are you ready to launch a new career?
It's time to create a fantastic resume that will introduce your skills and experience to potential employers. A quality resume will call attention to your skills and showcase your qualifications. Your resume is one of the most valuable marketing tools you'll use in your job search, so make sure yours stands out from the rest. Don't be shy when it comes to highlighting exactly what you're capable of.
Note that a forklift operator's resume is incomplete without discussing your experience transporting goods. It's important to highlight any experience you have operating a variety of forklifts.
This lets potential employers know that you're not only comfortable operating heavy machinery but that you're experienced, as well. It's also important to showcase any professional safety training you've had. If you can fix minor forklift problems yourself, this should also be highlighted on your resume.
The most read
More on this story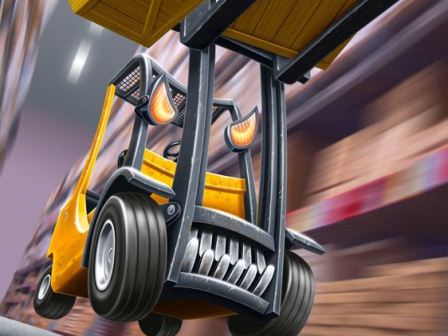 Forklift loader rules, guidelines, and regulations, forklift rules and regulations, fork truck safety, forklift training license.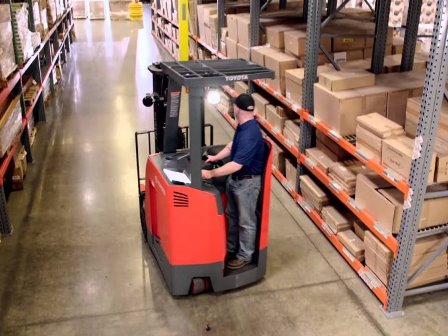 Stand-up forklifts (also known as stand-on and electric riders) are designed for applications where the operator must get on and off the lift truck frequently.