Heavy Duty Mechanic – How to become a heavy equipment mechanic? : Heavy-duty equipment mechanics repair, troubleshoot, adjust, overhaul and maintain mobile heavy-duty construction equipment. Some mechanics in this occupation specialize in hydraulic-operated transmissions and attachments, drive trains, tracked vehicle suspensions and steering.
Ask yourself…
Can you lead teams of people?
Are you a good listener who can give clear instructions and manage conflict?
Are you strong and physically fit?
Do you like precise work?
Do you hold a construction trade ticket or have college or technical training in construction?
If the answer to these questions is yes, then a career as a Heavy-Duty Equipment Mechanic could be right for you.
Heavy-duty equipment mechanics are employed by heavy equipment dealers, service companies and companies that own and operate heavy equipment.
How to become a heavy-duty mechanic?
The Heavy Equipment Mechanic performs a variety of activities designed to service, repair and maintain pieces of Company-owned heavy equipment. The Heavy Equipment Mechanic maintains heavy equipment operation by completing inspections and preventive maintenance requirements, such as correcting vehicle deficiencies, making adjustments and alignments, and keeping records.
Knowledge & Qualifications
Heavy Duty Mechanic Certification, an asset (inter-provincial seal preferred);
Experience troubleshooting hydraulic and electronic systems;
Possession of a valid Driver's License required;
Thorough knowledge of the construction, design, assembly, and maintenance of a wide variety of special-purpose heavy equipment;
Considerable knowledge of tools and equipment needed for the overhaul, repair, and maintenance of heavy automotive equipment;
Considerable knowledge and a high degree of skill in diagnosis of trouble reported on the various pieces of equipment;
Ability to keep records of repairs, time and parts used for the servicing of heavy, special purpose automotive equipment, and to make related reports;
Skill in the use of instruments and tools employed in the checking and repair of motors and special equipment;
Excellent mechanical aptitude, coordination, and dexterity.

Heavy equipment mechanic apprentice
As a Heavy-Duty Equipment Mechanic, your duties may include the following responsibilities:
Determines vehicle condition by conducting inspections and diagnostic tests; identifying worn and damaged parts;
Service, repair and maintenance of a variety of automotive equipment such as container truck lifts, reach stackers, front end loaders, cranes and other special-purpose types of equipment;
Maintain records of equipment repaired along with time spent on such equipment;
Check bulldozers, cranes, and other heavy equipment for proper performance;
Inspect equipment to detect faults and malfunctions and diagnose to determine the extent of repair required;
Adjust equipment and repair or replace defective parts, components or systems, using appropriate tools;
Test repaired equipment for proper performance and to ensure that work meets manufacturers' specifications;
Clean, lubricate and perform other routine maintenance work on equipment;
Maintain a schedule for preventative maintenance on all equipment providing for lubrication, replacement of tires and tune-ups;
Provides instruction and training in the proper methods and processes necessary to perform equipment repair, inspection, and preventive maintenance;
Assists other mechanics with the more difficult assignments;
Performs layout work for the fabrication of parts and equipment;
Performs other related work as required.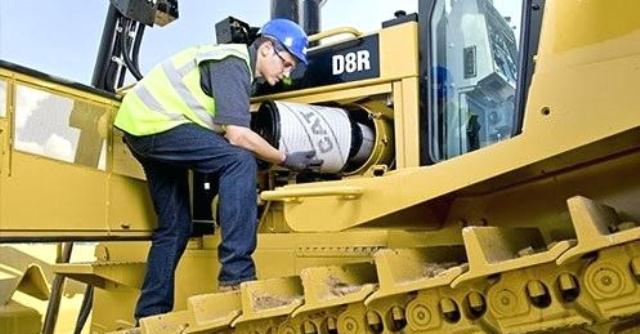 Heavy equipment mechanic certification
Apprenticeship: Apprenticeship involves both classroom studies and on-the-job training under the supervision of a certified Heavy-Duty Equipment Mechanic, called a journeyperson.
As an apprentice, you earn while you learn and are paid by the hour while working on the job site. Wages start at about 60 percent of a journeyperson's hourly rate and increase during your apprenticeship until you reach the full rate.
Entering an apprenticeship program: Requirements for heavy-duty equipment mechanic apprenticeship programs vary across Canada. In most provinces and territories, you must have a Grade 12 education or equivalent to enter a heavy-duty equipment mechanic apprenticeship program.
Some provinces and territories offer secondary school apprenticeship programs that allow high school students to work towards a career as a Heavy-Duty Equipment Mechanic.

Heavy equipment mechanic job description
As a lead mechanic, you will be responsible for driving to the job site, inspecting engines and equipment, carrying out services, conducting repairs, and providing routine maintenance to the construction fleet.
To ensure success as a Heavy Equipment Mechanic, you should have proven experience working with heavy machinery, be physically fit, and be able to troubleshoot issues on the job site. Ultimately, a top-notch Heavy Equipment Mechanic can repair and service even the biggest machinery with expert care.

Heavy duty mechanic salary
Heavy equipment technicians need mechanical and troubleshooting skills, manual dexterity, and physical strength. The U.S. Bureau of Labor Statistics reported that heavy vehicle and mobile equipment service technicians earned a median annual salary of $47,120 as of May 2015. Let's trace the steps to become a heavy equipment technician.
The specific duties include diagnosing malfunctions, replacing parts, and testing components. This work can be physically challenging, with heavy lifting and working in awkward positions, and it often takes place in noisy shop areas. Heavy equipment technicians might work outdoors in all different kinds of weather conditions. Depending on the geographical area, some technicians' work is seasonal.
Heavy Duty Mechanic
What is a heavy-duty mechanic?
Heavy Duty Mechanics, also known as Heavy Equipment Technicians, are responsible for the repair, maintenance, and testing of mobile heavy equipment. On-road equipment includes such as highway trucks, cranes, trailers. No matter what the industry, safety is the number one priority.
How much does a heavy-duty mechanic make in a year?
Entry-level positions start at $40,000 per year while most experienced workers make up to $87,500 per year.
How much does a heavy-duty diesel mechanic make?
National Averages: Diesel mechanics nationwide earned a mean of $20.50 per hour or $42,500 per year as of May 2015, according to the Bureau of Labor Statistics. A diesel mechanic could earn $61,500 a year or more in the top 10 percent of earners. The median salary was $41,500 a year.
What type of mechanic gets paid the most?
The most common type is the automobile mechanic, who earned an average of $39,000 per year in 2014, according to reports issued by the Bureau of Labor Statistics. However, different types of mechanics tend to earn higher pay.
What do you need for a heavy-duty mechanic?
To be certified as a Heavy-Duty Equipment Mechanic, you usually need to complete a three- to the five-year apprenticeship program. Once you successfully complete the required on-the-job training, technical training, and exams, you are awarded a journeyperson certificate.
The most read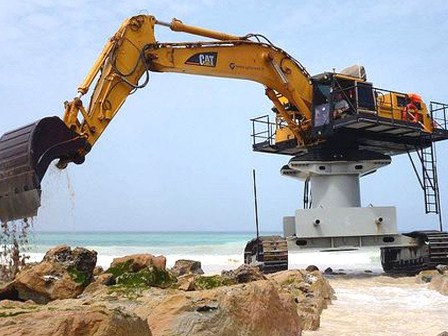 Modern Construction equipment plays a vital role in the construction industry where business objectives are strictly time and margin driven. The modern construction equipment is very swift and reliable with high-quality control measures embedded into them as they have evolved over the years.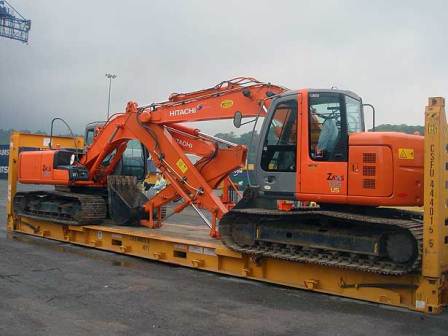 Unlike shipping standard freight, heavy equipment transport requires special handling, oversize load permits, and special freight carriers. Additionally, heavy equipment shipping needs certain specialized trailers in order to haul certain equipment items.
More on this story