Chain Pulley Hoist: Whether you have to lift, pull, position, tension, or rig a load, you must have the right manual hoist for the job.
Chain pulley hoist is excellent for general purpose lifting and pulling applications. Popular with the homeowner and outdoorsman, they are also preferred by professionals who work in tough applications such as construction and mining.
Manual and lever chain pulley hoist come in a variety of model families, each with a set of features that allow you to choose the right hoist for the job, and at the right price. Each hoist is designed to meet ASME/ANSI specifications and is enhanced to make them as user-friendly as possible.
For example, the ergonomic design of the handgrips on lever hoists and the overload protection on manual hoists add comfort and safety for operators.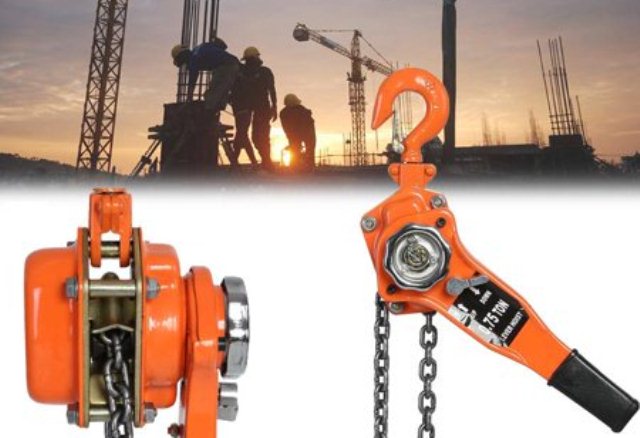 Chain Pulley Hoist
Warnings & Precautions
Hoist operators should read and fully comprehend this entire manual and all warnings on the hoist before beginning hoist operation. If this manual is not read and followed completely injuries may occur.
Operator Requirements:
Must be trained in proper hoist operation and dealing with potential malfunctions.
Should not operate hoist while under the influence of alcohol, medications, or drugs.
Should not operate the hoist while tired or distracted.
Read and fully comprehend this entire manual before hoist operation.
Should not operate hoist if they have a history of seizures or other medical issues that may interfere with hoist operation.
Should have proper coordination and vision.
Prior to Operation be sure:
The hoist is clean and properly lubricated.
A hoist is in proper working condition and maintenance records are up to date.
Brake is functioning properly.
During Hoist Operation:
Maintain a secure footing to prevent slipping and injury while operating.
Confirm that the hoist unit is attached securely to support before the operation.
Verify hook latches are not supporting any of the load.
Do not hold the chain pulley hoist during hoist operation.
Slowly take up the load, verifying it is well supported and balanced before proceeding.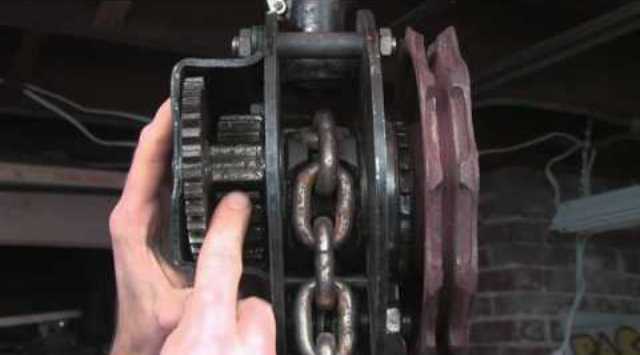 Hand Chain Hoist Operation
Attaching the Load
If there are no twists in the chain proceed on to attach the lower hook to the load.
Do not use the chain pulley hoist to wrap around the load.
The load should be seated in the bowl of the hook and should not bear against the tip of the hook or latch.
The hook latch should be tightly closed against the hook tip
Assure that the upper and lower hooks form a straight line and frame is able to swivel.
Lifting the Load
Lowering the Load
Pull chain counterclockwise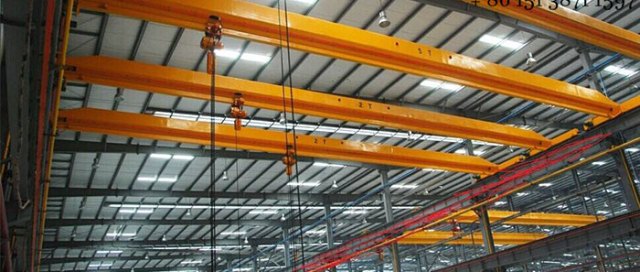 Chain pulley block with trolley
Push and geared trolleys help you maneuver easily on your most demanding lifting operations. They feature specially designed contoured wheels that ensure reliable tracking, and their sealed ball bearings avoid maintenance hassles and provide smooth operation.
Many Benefits From More Features:
Get sure trolley tracking with specially designed contoured wheels that fit both tapered and flat-flange beams.
Maintenance-free, sealed precision ball bearings are lubed-for-life and offer smooth movement, with low friction and long life.
Get strength and rigidity from a lightweight, compact design.
Easily adjust trolley to fit a wide variety of beam flange widths.
Load equalizing suspension distributes the load to all wheels.
Wide Standard flange ranges reduce the need for optionally extended shaft kits.
Match the needs of the job with a variety of trolley hoist suspenders.
Capabilities To Count On:
Use the economical PT for applications involving longer traversing distances.
Use the GT for precise load control and shorter traversing distances.
1/2 through 3 Ton are supplied with Suspender C, which is suitable for most applications. Alternate suspenders may be required for your application.
Geared trolleys of larger capacities are available. Please consult factory for details.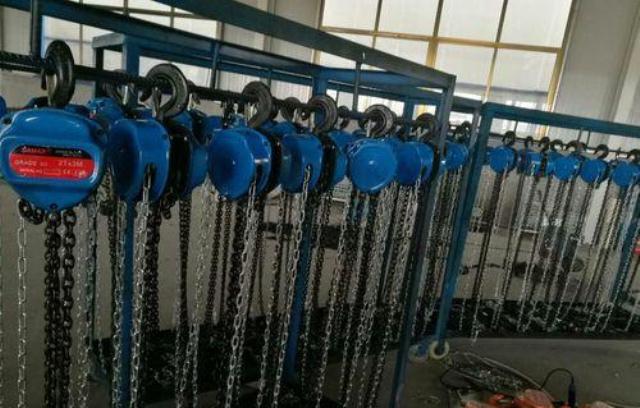 Low Headroom Trolley Hoist
Low Headroom Trolley Hoist
1, 2, 3, and 5 Ton capacity
Low headroom trolley hoist combines economical, trouble-free CD hoist performance with the space savings of an integral trolley. The hoist is ideal for applications requiring a low headroom hoist and trolley combination. Both push and geared trolley versions are available to best suit your application.
More Features:
Lift the load in tight quarters thanks to low headroom profile.
Get the features, benefits, and capabilities of Harrington's CD hand chain pulley hoist.
The trolley moves smoothly on cast-iron flanged wheels equipped with sealed, lubed-for-life ball bearings.
Easily adjust trolley to fit a wide variety of beam flange widths.
Capabilities to Count On:
10-foot lift is standard; nonstandard lifts and hand chain drops are also available.
Trolley available in plain or geared models.
Trolley wheels accommodate tapered or flat-flanged beams.
Grade 100 heat-treated manganese alloy load chain resists abrasion and wears while minimizing chain weight.
Forged and heat-treated alloy steel hooks are designed to open slowly and not fracture under excessive loads.
Test certificate verifies that every hoist has been factory load tested to 125% of rated capacity.

Chain hoist how it works
A hoist is a device that is used to lift or lower the load attached to it by the means of a lift wheel or drum. The lifting of the load is done by the rope or wire that is looped around the wheel or the drum. The wheel or the drum may use electricity for its operation or in some cases it may also be manually operated. Along with the drum and the wire, another integral part of the hoist is the lifting medium that is used.
The different lifting mediums that are used are a chain, fiber orwire rope.
A hook is also available where the load is attached.
One of the most commonly used types of hoist worldwide is Chain Hoist.
The type that is commonly used is electrically operated.
In this type of hoist, the chain pulley hoist is used as the lifting medium.
Here there is a closed chain that forms a loop which ultimately lifts the load.
A pulley is also attached to the hoist to lift the load.
Numerous small and large pulleys are found in the chain pulley hoist.
For raising the load, the chain has to be pulled.
When pulled, the large pulley draws in more chain than what is required by the smaller side facilitating the beginning of the lifting procedure.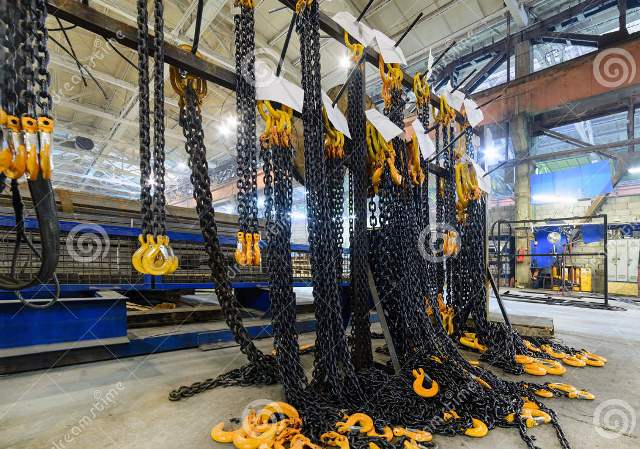 Areas of application of chain hoist
The different areas of application of chain hoist comprise of industries mostly manufacturing ones and construction sites.
The working of the chain pulley hoist can be understood from the following points:
It uses gears to multiply the force.
A chain pulley hoist, when operated by hand, requires an operator to pull the light loop chain on the side.
This turns a gear mechanism inside to turn the chain pulley.
When this pulley turns, it raises the heavy chain which usually has a hook on the end.
By pulling the light chain loop, the manual hoist is actually able to increase the force that is being applied by the heavy chain.
This is caused by the gear ratios inside the manual chain pulley hoist.
The mechanical work done by the operator is the same as the work done by the heavy lifting chain
The procedure specified can also be automated by using the electrically operated Chain pulley Hoist. Thus it simplifies a lot of load-lifting work.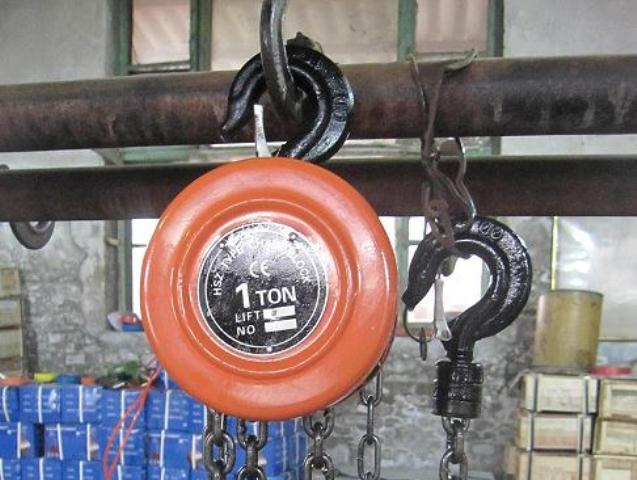 How chain pulley block works?
What is a Chain Block?
A Chain Block (also known as a hand chain pulley hoist) is a mechanism used to lift and lower heavy loads using a chain. Chain blocks contain two wheels in which the chain is wound around. When the chain is pulled, it winds around the wheels and begins to lift the item that is attached to the rope or chain via a hook. Chain Blocks can also be attached to lifting slings or chain bags to lift the load more evenly.
How Does a Chain Block Work?
A Chain Block contains a lifting chain, a hand chain, and a grabbing hook. Most chain blocks are operated using electricity, but manual chain blocks can be used too. First, the chain block needs to be connected to the load via the grabbing hook. Then when the hand chain is pulled, the chain tightens its grip on the wheel and forms a loop inside the mechanism causing a tension that lifts the load from the ground.
What is a Chain Block used for?
Due to its lifting capabilities, Chain Blocks are commonly used in garages where they are able to remove engines from cars easily. Because they can be operated by one person, Chain Blocks are a wonderfully efficient way to complete jobs that may have taken more than two workers to do.
Where does a Chain Block use?
Chain Blocks are also used on construction sites where they can lift loads from the higher levels, in assembly-line factories to lift items to and from the belt and sometimes even to winch cars from treacherous terrain.
What is the capacity of a chain pulley hoist?
Chain Blocks come in a variety of different capacities making them suitable for a wide range of operations of up to 20 tonnes.
The most read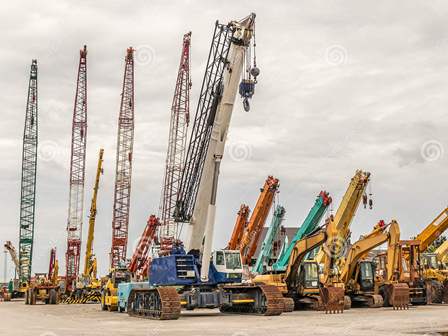 The hoisting is the lifting of the material against gravity and maybe done with a wide range of equipment from the small hand-operated simple screw or hydraulic-jack to modern high powered cranes and elevators.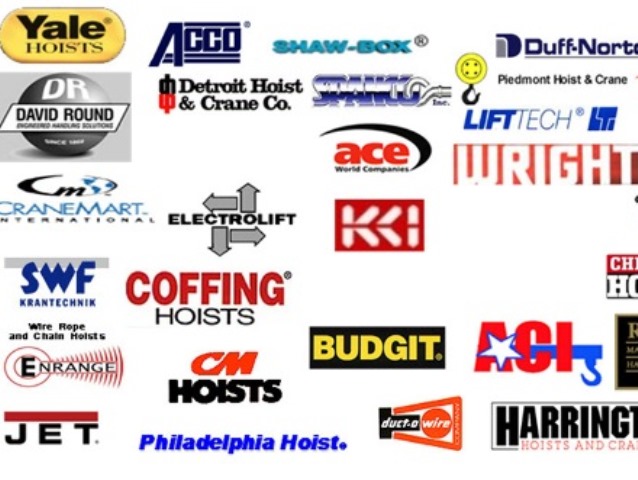 You'll hear opinions about leading chain hoists brand names like Yale, Gorbel, Budget, Coffing, and Harrington. These hoist manufacturers have been in business for decades. They've produced machines in the hundreds of thousands ranging from small hoists to huge chain hoist trolleys.
More on this story