Slewing mobile cranes incorporate a boom or jib that can be rotated. It excludes front-end loader, back-hoe, excavator or other earth moving equipment when configured for crane operation. This unit requires a person operating non-slewing mobile crane to plan the work, conduct routine checks, set up crane, transfer load, mobile load and shut down and secure crane.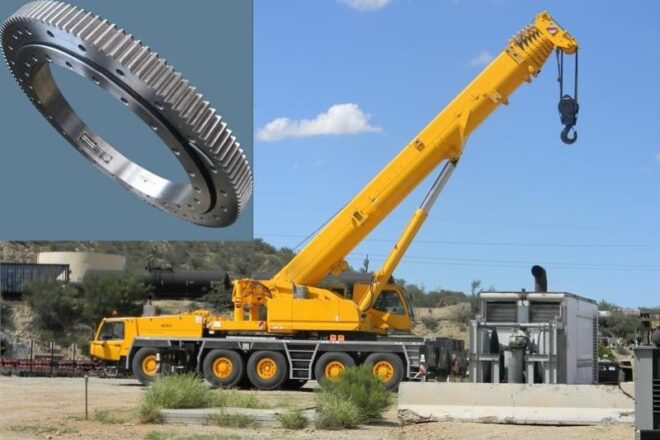 Slewing mobile crane definition
Any type of mobile crane and includes truck loader, crawler, and non-slewing articulated cranes.
Mobile crane definition: A mobile mechanical plant that is able to be configured to lift or carry a suspended load. This definition includes "Fully", "Semi", "Portable" "Articulated" and "Truck" mobile cranes. For the purposes of the Approved Code of Practice, this definition also includes:
– Construction equipment, such as excavators configured with hooks or other lifting devices and used for purposes other than duties associated with the primary function of the machine (e.g. other than placing of pipes in a trench).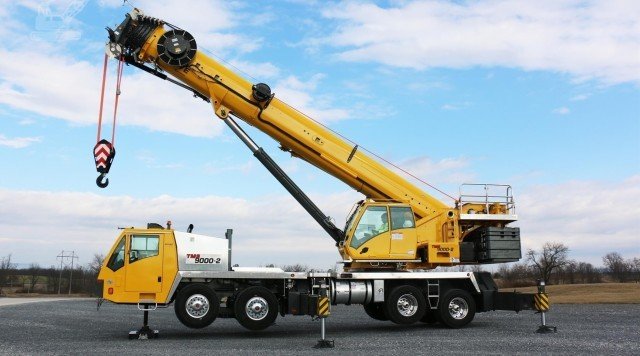 Non-slewing mobile crane
In crane movement terms, a slewing crane lifts its load, suspends that load in mid-air, and then rotates it via a boom rotating mechanism. Non-slewing cranes, on the other hand, lack a rotating base section. Hold that major difference in mind as we see how it affects slewing and non-slewing mobile cranes, for their compact outlines must adjust to accommodate these differences.
Mobile Non-Slewing Cranes Don't Incorporate Rotating Joints:
This primary difference complements a typically mobile profile. The permanent articulation joint raises a load and repositions the load elsewhere, but only when the mobile truck employs its drive section. Slew incapable, the mobile lifter is highly maneuverable due to its four-wheeled chassis, with its crane section assuming a more solid build as it chiefly lifts and lowers its payloads.
Difference between slewing and non-slewing cranes
What Type Of Mobile Crane Should I Hire?
Every business is different, with an assortment of day-to-day requirements – from lifting goods to transporting them across the state.
So when it comes to hiring equipment for your business, particularly cranes, it is important to remember that there is no one size fits all approach to follow.
Before you splash out to hire equipment you may not really need, it is worthwhile sitting down as a team to brainstorm how your workplace could benefit from hiring new equipment, such as a mobile crane.
A little planning will go a long way to ensuring the crane you hire is best suited for your business' day-to-day workload.
The Basics to Consider
Are there safe access points, such as ladders and footholds?
How is the seat designed, is it comfortable and does it provide support?
What visibility does the crane provide?
How are the mirror, windows, and windscreen designed?
Does it come with environmental controls such as air conditioning to avoid heat exhaustion?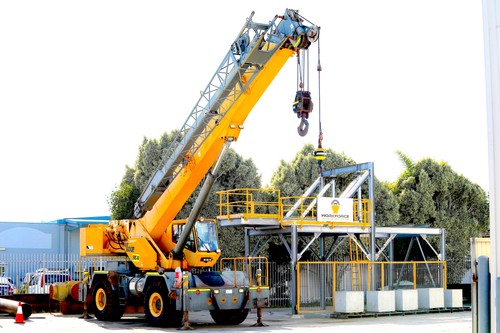 Different types of mobile cranes
Mobile cranes can generally be categorized into three types:
hydraulic boom cranes
lattice boom cranes and
non-slewing boom cranes.
Hydraulic Boom Cranes
For companies that need a mobile crane with some oomph, a hydraulic crane may be your best choice!
Hydraulic cranes use an internal hydraulic system, rather than a standard diesel motor, which gives the crane more power to lift those heavy loads and smooth handling.
Lattice Boom Cranes
Thanks to their structure, these cranes have many configurations that can sustain long boom lengths. This makes lattice boom cranes a great choice for businesses needing to access new heights!
Lattice boom cranes incorporate crawler cranes and are self-propelled on tracks; they are generally transported to the site and set up on-site to suit the project-specific needs.
Non-Slewing Cranes
The big difference between slewing and non-slewing cranes lies in the ability to rotate the boom or jib. Non-slewing cranes have a fixed base and are sometimes referred to as a pick and carry cranes, as they can easily transport loads across your worksite.
Slewing mobile crane training
Courses to learn the necessary skills, to safely operate a mobile crane, include the following topics:
Assess ground conditions
Understand crane characteristics
Read and interpret crane specifications including load charts to enable the crane to be configured for loads
Select the appropriate slewing mobile crane in accordance with load and workplace conditions
Operate crane including all functions to their maximum extension, lifting and moving of loads with maximum safe working load
Accurately record and maintain information relating to crane operation
Use communication techniques including whistles, hand signals and use of two-way radios
Identify hazards and assess risks associated with the operation
Conduct pre-operational checks and identify faults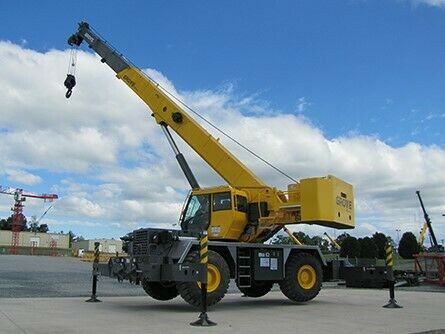 Crane slewing system
A non-slewing machine mounts sensibly on the rear of a flatbed truck. Evolved versions of this configuration travel on highways and dirt tracks, with the wheels of the vehicle acting as the boom conveyance mechanism. Conversely, slewing turntables add flexibility to the operation.
They're versatile, plus they can hunker down in place thanks to a series of extending outrigger. Meanwhile, the smaller non-slewing crane finishes its workload, moves to another site, and then uses its compact outlines to conduct another lift operation. Consequently, both crane types are invaluable, but they're designed for slightly different applications.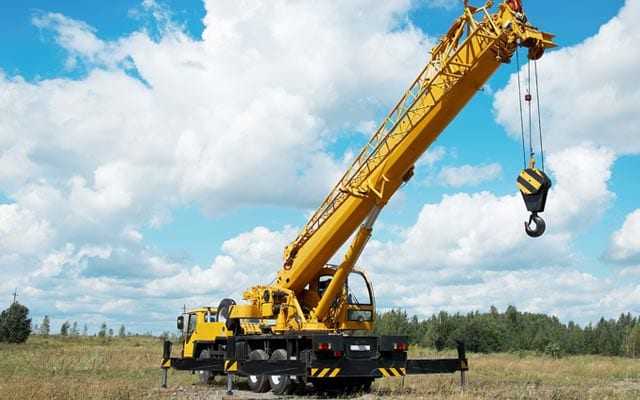 What is slewing in Crane?
In crane terminology, slewing is the angular movement of a crane boom or crane jib in a horizontal plane. Any type of mobile crane and includes truck loader, crawler, and non-slewing articulated cranes.
What are the different types of mobile cranes?
.-Hydraulic Boom Cranes
.- Lattice Boom Cranes
.- Non-Slewing Cranes

More on this story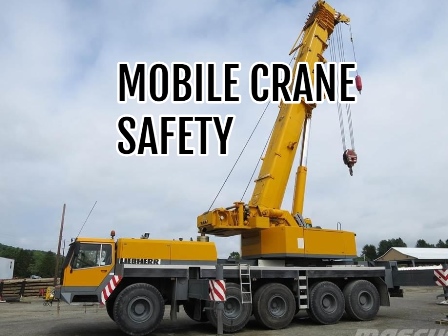 This article focuses on hazards, including where they might be found in different workplaces. We also provide you with a range of further resources to make your risk assessment process as smooth as possible.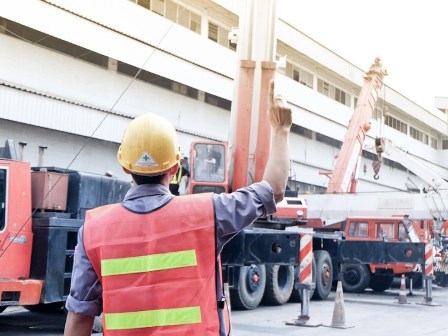 All mobile crane operators must have experience and education on all aspects of material handling and mobile crane procedures, including all common manual signals for mobile crane operators.
The most read